The keMission is to radically change the Internet experience for everybody by empowering website owners with cutting-edge web engine, simple to deploy and maintain, easy to expand, which will transform e-visitors in e-regulars. We encourage the growth of the Internet, by providing dynamic intelligent websites. Furthermore, we will research and develop the latest in technology and implement these solutions into ke™ exceeding our client's expectations.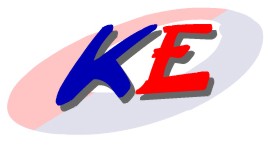 What is ke website engine?
ke™ website engine was engineered to provide:
robust dynamic solutions
rapid development website solutions
ke website solutions are custom: accommodate any business logic
rapid website content maintenance
ke website engine has modular structure: pay-per-use, affordable pricing
Dynamic solutions in website maintenance
With a high pricetag on complete dynamic solutions, many companies have opted to invest in websites that have no practical website maintenance. ke™ is designed to allow companies their own website content management and access to rapid development. Since ke™ is 100% database-driven, there are no static pages, and content sections are easy to add or edit. If you can cut and paste, you can update content on the site, that's how effective ke website engine is! Website content management is no longer a problem.
Flexible and Rapid Development
Most website content management models (systems of content delivery) that are currently available accommodate only typical content fields such as "Title", "Description" and "Date." However, the rapid development ke™ website engine enables content within each section to match industry specific logic. This means that your website content management will include various types of data available on ke. Our website engine custom fields can accept and search any type of data, as are found in the real estate or health care industries in order to provide rapid development.
Powerful Extended Feature Set and Website Solutions
ke™ website engine supports expansive set of features for best website maintenance with dynamic solutions. These features include product directories, business directories, discussion forums, e-newsletters, shopping carts, discount coupons, rating systems and more.
Low-risk Pricing for Dynamic Solutions
ke™ website engine is offered at a price point that is accessible to small and medium businesses. You pay only for ke website management features that you use so you can start small and expand from there.
Rapid Website (RaW) Development
ke™ is introducing a powerful feature called snippets. Snippets are reusable pieces of code that can be nested to provide entire web page. Reusable code allows you to rapidly deploy new functionality on your website without need for complex coding. With snippets functionality, it is easy to cascade changes through website maintenance only in certain areas of your website.
Welcome to ke Solutions
ke is a software package of development solutions, which empowers everyday users to easily create friendly websites and manage web content performance with the use of predefined templates. Development solutions from ke puts you in the driver's seat with useful features of development maintenance such as easy to manage dynamic content, custom data configuration, easy tool for custom error handling and automatic feedback, message boards, calendar, random content, newsletters, and much, much more!
This engine of development solutions allows for nested dynamic content, rotating pages, calendaring and schedule display, embedded message boards, shopping cart, feedback forms and many other.
About the ke application
ke is a revolutionary new friendly websites creating system. It is built, from the ground up, offering development solutions for the rest of us. From now on website development is easy even if you know nothing about code, nothing about html or any of that other stuff. With ke's development solutions you can still build and manage your own friendly websites.