Formerly known as Google Local, Google Places provides a highly effective local business search tool. The Google Local Business' listings include important features like: physical business address, phone number, email address, description of business offering, opening times. The listings are aiming to attract engine traffic from local area, and people interested of your area (local or potential customers, people planning to visit your area, event organizers, holiday providers).

Yahoo! represents the 2nd highest volume of searches completed online today. Yahoo! Local is a comprehensive business directory for cities complete with ratings and reviews, maps and events. With Yahoo! Local business listings we can help you create a listing that is relevant to your business and be found when relevant searchers are looking for services or products like yours.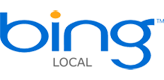 At the moment Bing represents the 3rd highest volume of searches completed online today and climbs higher and higher every day. The influence on Bing's local business listing area could become much greater as this relationship and technologies expand. Bing Local Listing Center, owned by Microsoft also has a renewed commitment to growth. Not only is the search engine itself incredibly powerful but Microsoft also currently manages all search related activity for Yahoo!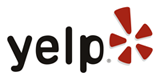 Yelp is a website that allows people to find local business and also read reviews from everyday real people that have done business with the listing. With Yelp listings you can target potential clients as they are making decisions about where to spend their money, and you can drive more traffic to your Yelp listing and more customers through your doors. This site is also helpful in both reputation management and social media marketing.