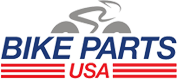 BikePartsUSA.com was one of the first online Bike Stores to enter the market back in 2003 and their activity grew through the years and today is one of the most established online stores with thousands of people visiting the website each week. They take pride in having over 50,000 pleased customers that are excited to have been using their services.
Their aim from the onset was to provide a competitive alternative to the traditional brick-and-mortar stores, while still maintaining the personal level of service and expertise, and they succeeded as their business is still blooming and growing. The recent relocation to a brand new Warehouse in Sunrise, South Florida gives them the possibility and space to increase the selection of bike parts, apparel, wheels, saddles and specialized components. Also, they have recently been authorized to sell online leading Brands such as Mavic, Bell/Eastern and First Endurance racing nutrients.
Browse through the different sections of the website to get the possibility to learn about their products and offers. The website provides friendly search and presentation, easy ordering of the items and an intuitive look and feel.
Whether it's about biking enthusiasts, families who like to spend time together by riding the bicycle or cycling professionals, the thing they all have in common is that they all need quality bike parts that assure a longer lifespan, higher performance and good condition to their bicycles. And this is where BikePartsUSA.com is the best choice a bike owner can make. BikepartsUSA.com is owned and operated by biking enthusiasts, whose owner still cycles to work every day; so they know that the best bike products are the option when it comes to bicycles. "I still cycle to work every day and I know how a bicycle should work and feel. I always go for the best when it comes to quality, this being the reason why I always offer the best to my customers," said the manager of BikePartsUSA.com. He also stated that: "There is no better way to begin a successful day than adopting healthy lifestyle patterns. Cycling is a healthy lifestyle pattern that I warmly recommend to people of all ages."
When it comes to a healthy lifestyle, bicycles play a great role as statistics show that riding the bicycle has a lot to do with good health. The researchers at the University of Wisconsin concluded that if Midwesterners ran half of their short distance errands by bike instead of by car, they would avoid 1,100 deaths each year and save $7 billion in healthcare costs.
It also seems that bicycles are good for the economy. A study showed that three bike paths in Central Florida bring $42 million in annual spending and 516 jobs to the area's economy.
Another interesting fact is that bike facilities are beneficial for cities. It seems that after New York City installed protected bike lanes on Columbus Avenue, bicycling increased 56%, all traffic crashes decreased 34%, speeding decreased, sidewalk biking went down, vehicle traffic flow remained the same, and double parking decreased.
"Bicycles offer so many benefits: bicycling is a great help to live longer and better, bicycling boosts the economy, reduces air pollution and road congestion, bicycling is a lot less expensive than driving a car and besides it is safe, too and together we can make it even safer," said the Manager.
The website offers a great variety of high quality bike parts as BikePartsUSA.com is focused on serving the customers with the best products there can be offered. Whether one may be looking for bike helmets, bike chains, headsets, cables, paddles or saddles, they are ready for the customers with whatever they are in need in order to have a performing bicycle. By changing the bike parts that are worn out, customers assure a longer life to the other bike parts. Identifying what is needed for the bicycle is the first step and getting the best quality products for their bicycle is the next most important step one should be aware of.
Check out the website and get the best bike parts and accessories from http://www.bikepartsusa.com, because they value their customers and they value quality.
BikePartsUSA.com was one of the first online Bike Stores to enter the market place back in 2003. With over 20,000 items available to purchase from their store, they provide for one of the largest selections of bike parts and goods available online today.
They value their client's custom and feedback.
About ke™ Solutions, Inc.
ke™ Solutions, Inc. (www.kesolutions.biz) under the leadership of Mr. Lorin Morar, offers rapid website development and design, ensures optimal content performance with the proprietary ke™ engine website software, as well as custom software solutions and search engine optimization. The ke™ engine is a software package of development solutions designed to allow companies to leverage the web by giving them the power to create, update and maintain their own websites. Empower your company's online presence and stay a leap ahead with ke™ Solutions, Inc.
For more information please contact: