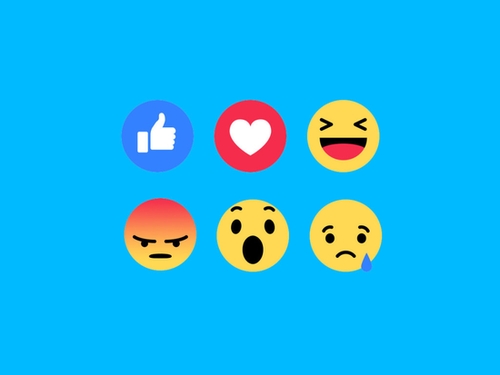 By now almost everyone not only had the chance to see those shiny new facebook reaction buttons but also use them in "real" life. Reactions to reaction buttons (pun intended) started immediately pouring out: from how-to guides (which makes one seriously ask what sort of audience they were intended for) to incipient etiquette guides on the appropriate usage thereof, from the top X funniest reactions to grumblings about the missing buttons.
You can read all that elsewhere. This blog is about predictions: raw, more or less spontaneous predictions about the the future of Fb reactions and of-the-top-our-head predictions about how they might influence the industry collected from our team.
A bit of historical context
It pays to put this recent development in the broader context of Facebook evolution. If we were to pick no more than a couple of resources to help someone get a feeling of where Facebook comes from, perhaps the best place to start is Wallaroo's Media post from last year. You can see below a screenshot showing their clean summary of Facebook algorithm changes.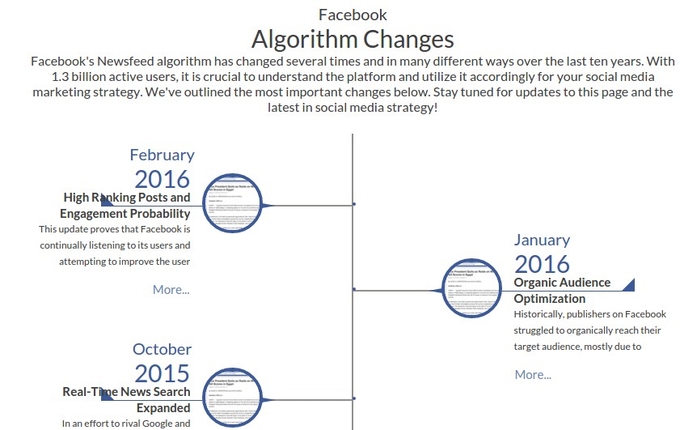 Followed closely behind by Will Oremus' cover story "Who Controls Your Facebook Feed" published in Slate in January 2016. And by the way, you simply have to try their guessing game: "When did Facebook publish this?"
It is in this larger context one must place the public's demand for the dislike button. Or something similar. So it came as no big surprise when Facebook reaction buttons were announced at the end of last year for Ireland and Spain.
What Facebook says about the impact of reactions
Now that you can express (or be the target of) of emotions, Facebook gives itself a pat on the back for a job well done:
"We've been listening to people and know that there should be more ways to easily and quickly express how something you see in News Feed makes you feel. That's why today we are launching Reactions, an extension of the Like button, to give you more ways to share your reaction to a post in a quick and easy way."
Expressing things out in the open might be good for your soul, but what about those "poor" marketers or businesses that use Facebook for business? No need to worry (much!... yet!) reassures Facebook: for the time being, all reactions are treated equally.
What the ke Solutions team says about Facebook reactions
I've asked most of my colleagues about this new Facebook feature several basic questions:
Do you see this feature still there in 6-12 months? Is it here to stay, basically?
What sort of implications, impact can you think of Reaction buttons will generate inside the Facebook ecosystem?
Any predictions for the whole industry as a whole?
Important disclaimer: these are not well prepared answers, just on the fly short conversations I tried to have with people while they were getting coffee, trying to code (with me interrupting), finishing administrative meetings and trying to get back to work (with me blocking the way), etc. Most expressed their opinions freely, some required a bit of skillful probing.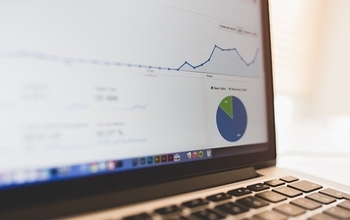 First, in regard to the viability of the Facebook reaction buttons, most predict that they are here to stay. Either because the public's need for them is simply too great or because Facebook will too embarrassed to admit this feature is less than ideal. As you can see, we do have some skeptics as to the usability of the whole concept. I've encountered a single voice predicting we will end the year without the buttons.
When asked to take the longer view, people have difficulties making their minds: it all comes down to how the public will react to this in the business world. Would companies (or politicians, public figures, etc) adapt to this or push back against it? Since money talks… this particular idea may walk. Overall, the majority felt that this a feature that may well be here for the foreseeable future. Someone told me pragmatically: the fact that they decided to implement it globally after testing the feature in two countries should tell you that they think the results support the decision.
Secondly, few were brave enough to launch predictions. I still got some interesting discussions. Here they are:
Facebook will probably update some of the Privacy category settings. Probably will allow individuals and companies to hide the emojis (keep only Likes) or show them only to friends.
Facebook will launch search by emotional reactions. Probably make money out of it. For instance, individuals will search for like-minded persons that reacted the same way to a politician or a brand or an event.We will get new slang words: we would "angry" something, be categorized as "wow"-ers, or "angry"-ers (doesn't sound right, but that means we will need to invent new ones!).
Facebook will introduce new analytics: e.g., companies will segment audiences based on it and perhaps decide to woo back those that reacted negatively.
Reaction buttons will be here to stay the moment there will be plug-ins for reactions and websites and app will start adopting them.
Facebook will launch a dislike button after testing the reaction buttons. Or will expand its range with more emotions.
Finally, on a more general level, discussions seem to gravitate towards the probability that other social media platforms will follow Facebook's lead. Most importantly: will Google be forced to introduce an emotion-based search to simply keep up with Facebook (provided reactions will prove successful)? Personally, I am firmly of the opinion that this is a very probable future.
By the way: what is YOUR emotional reaction to our latest #OpportunityApp campaign cover? The one below? Let us know!