The whole nation is celebrating the Independence Day!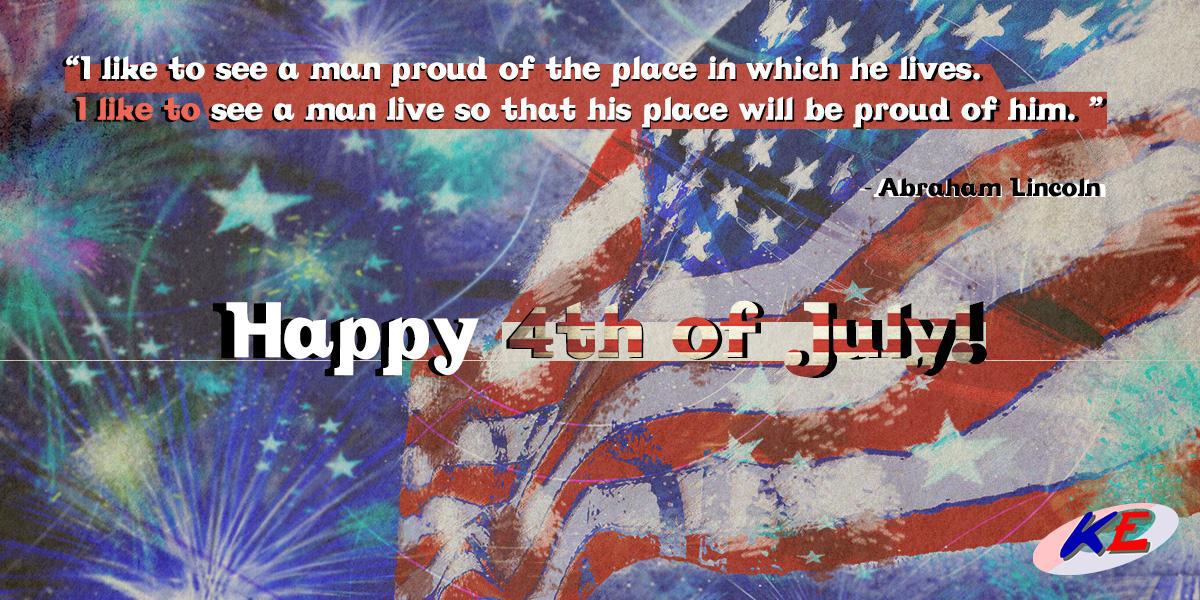 It's not hard to belong to a community when you know what its values are!
Marshall Field once offered the following twelve reminders to help a person obtain a sound sense of values:
The value of time.
The success of perseverance.
The pleasure of working.
The dignity of simplicity.
The worth of character.
The power of kindness.
The influence of example.
The obligation of duty.
The wisdom of economy.
The virtue of patience.
The improvement of talent.
The joy of originating.
Now, these are some of the core principles of the American nation's value system. This is why we celebrate this great nation! Can you state these principles as your own?
These solid values are like unmarred, evenly hewn stones. We should build with them constructions that will last long after our generation will be gone.
Let's celebrate together and share our love for this nation. Feel free to download and use one of our own designed Facebook covers, or give us the chance to personalize yours.
Just click on any cover you want.