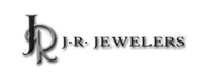 J.R. Jewelers is getting ready for a blooming spring. With new products added to the site, a whole lot more implication in the social aspect of the business and unbeatable offers and promo, J.R. Jewelers intends to truly please its customers. They recently launched a promotional campaign offering a free tungsten carbide wedding band for any purchase over $2,000 made from their bridal collection.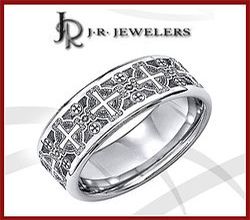 Robert Mushro, owner of J.R. Jewelers, said: "We have put a lot of effort in revamping the website, improved its functionalities and created a consistent image on the Internet and on social networking websites. We wish to get closer to our customers and enable them to reach us easier." J.R. Jewelers invites everyone to join their network and benefit from news and discounts by connecting with them on Facebook and Twitter.
J.R. Jewelers has added new products in their designer jewelry collection, with emphasis on their bridal collection including engagement rings and wedding bands by ArtCarved, Dora - Omnia Collection, Triton and the luxurious Signature Collection.
"With the latest additions we want to reach couples to be engaged or wedded. The jewelry is splendid, affordable and has great value," said co-owner Josephine Mushro. "All in all we are proud to have come up with such a lovely collection of bridal jewelry," she concluded.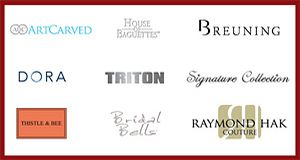 For over thirty-five years, the J.R. Jewelers name has been synonymous quality and personalized service. What originally started out as a business for buying and selling pre-owned, estate jewelry, with the help of their parents, has evolved into a multi-faceted operation with a large selection of new merchandise, original custom designs, repairs and appraisals. Each purchase is beautifully displayed in elegant gift packaging and free shipping is provided on every purchase.
The site, www.jrjewelers.com is powered by ke™ and ke™ Solutions. "We believe that perfection is in the smallest detail," explained Lorin Morar, ke™ Solutions president and founder. J.R. Jewelers is an e-commerce website that has undergone an intensive reconstruction making it not only more attractive and user-friendly, but also state of the art in terms of security and functionality.
About J.R. Jewelers
The J.R. Jewelers fine diamond jewelry store is a second generation, family owned and operated store, dedicated to providing the finest, quality products with superior customer service. They offer affordable jewelry, fine diamond jewelry, and many gift ideas to suit any preference. Co-owners and spouses, Josephine and Robert J. Mushro, have merged their collective talents, and their love of jewelry has fostered a reputation for being a store with unusual, exquisitely-crafted, fine jewelry including an extensive collection of engagement, bridal and anniversary rings in platinum, 18Kt and 14Kt gold. They are still actively involved in buying and selling diamonds and fine jewelry, and are pleased to offer a new, loose diamond search capability on the website. The Mushro's believe that integrity and a commitment to customer service are the keys to the success of their business.
About ke™ Solutions, Inc.
ke™ Solutions, Inc. (www.kesolutions.biz) under the leadership of Mr. Lorin Morar, offers rapid website development and design, ensures optimal content performance with the proprietary ke™ engine website software, as well as custom software solutions and search engine optimization. The ke™ engine is a software package of development solutions designed to allow companies to leverage the web by giving them the power to create, update and maintain their own websites. With a team of highly experienced global designers, computer programmers and SEO experts, as well as an emphasis on quality service, ke™ Solutions, Inc. is unparalleled in meeting and exceeding client's expectations. Empower your company's online presence and stay a leap ahead with ke™ Solutions, Inc.
For more information please contact: