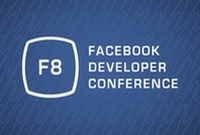 Facebook is, arguably, a fixture of modern life. F8 - the Facebook developer conference taking place as I write this - is bound to attract a lot of attention. Even if you are not a facebook developer, or a programmer, or have anything to do with the online, F8 is newsworthy because it will affect you some way or another. With a bit of (imho) unconventional marketing - accidental leaking - Facebook made sure it grabs attention.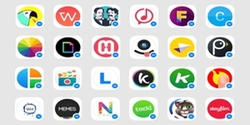 Messenger Platform - launched at the F8 - offers third-party apps specifically intended for creating and sharing content (thus avoiding juggling between apps), and direct communication lines to businesses (thus avoiding emails or calls). If anything, this indicates that Facebook is earnestly getting into content.
"Facebook used to be this single blue app and it did a lot of things. Now Facebook is a family of apps" - is the new word directly from Mark Mark Zuckerberg. The latest developments to their Messenger platform opens up the gates for a crowd of third-party apps and tools. Many saw this as a change of approach and provoked a flurry of commentaries by all interested parties. It looks like Facebook wants to stretch its legs and finds it's room a little bit cramped.
In the above mentioned post by Charlie Warzel, for instance, the author's conclusion is that Facebook wants to become it's own world, with it's own fully fledged ecosystem. If a user has all he / she needs, why pay the price of clawing out of the planet's gravity well? I am perhaps overtaken with this analogy: admittedly, the price of exiting the blue universe of Facebook is certainly not nearly on the same scale as the tab we have to pay when we want to climb to space.
But is it so far fetched? Think of Google's "gravity well" and how nowadays SEO and marketing revolves around the demands of this particular search engine. What if Facebook were to develop it's own SEO rules? Bend content to its own vision? While it is difficult to anticipate the consequences, we can still ask ourselves this: can the internet (in principle) evolve towards a different SEO ruleset adapted to Facebook's demands? I find it intriguing, even if I don't relish the idea of doing the twice.
What do you think?