Learn from yesterday, live for today, hope for tomorrow. The important thing is not to stop questioning.
(Albert Einstein)
Over the years, we've been working with various customers that were about to change their appearance on the Internet and they came to us for help. Now, if I were to start my own business I could take great and valuable lessons taught by all these customers of ours. They were all different, not only as services provided, but as personalities and ways to achieve their success. But they all had a few things in common. And these features are most definitely MUST HAVEs in order to achieve success in your business.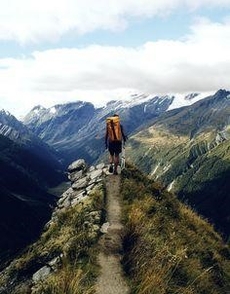 They were all:
Passionate about their businesses;
Hard working person;
Ready to take small steps to achieve great goals;
People full of gratitude;
Experts in their subjects and ready to recognized others areas of expertise and delegate them to do it;
Living with a vision in order to be successful in life;
Flexible about some things but steady about the important matters.
But there were customers that impressed me more than others, because of their qualities. And they sticked to me and will follow me for a long time. I've learned from them things that I knew before, but proved themselves to be the keys to success. And here are just some valuable lessons learned:
1. Focus on customers,
(not on business plan or competition)
Look for feedback and evaluation of your work. This way you will be able to improve it according to the actual needs. This will result in significant, valuable, organic advertising from a happy customer. Don't get customers hopes up unless you can deliver! Working for Reza and Esi, the owners of the Rice House of Kabob's Restaurants, I saw how well things go when you pay attention to the ones you provide services to. Being passionate about your clients clearly pays off!
2. Prioritize, prioritize, prioritize
Nothing new, but if your success depends on the amount of work you invest in your business, and you cannot make those longer, to prioritize correctly is essential for you and for your business. Do not ever let work become your whole life, live outside your work!
3. Listen!
People around you have important things to teach you. Your clients, your employees, they all have something to say and sometimes you can learn from them what to do, or what not to do. To listen is sometimes harder than to talk, but often more rewarding. And remember, don't provide your opinion unless asked, no matter what a good professional you are in the subject! I had the privilege to work with a business owner totally dedicated to his business, but at the same time very attentive to the voices around him. He drew from them how to improve his products and develop his business. Jim is the designer, developer and wholesaler of a rescue device called Trac-Grabber.
4. Know what to say and what not to say when dealing with certain people
How to manage a conflict is very important, not only for a business owner, but for everybody who lives in a community, so let's have empathy and be kind to people around us! One of our clients, the owner of the car dealership The Auto Toy Store had serious problems because of an ex employee who stole his business idea and customers. But the wisdom he demonstrated in dealing with the conflict was eye opening to me. He really proved that a true leader has the ability to submerge his own ego for the sake of his values.
5. The best investment you can make is the one in people
Therefore, surround yourself with people you trust, empower them to take work from your plate and engage them as much as possible in customer service. People are your brand! Act accordingly. Evoke in them the capacity to liberate ideas, and dreams. I noticed the attention paid to the customers by The Banner Elk Winery and Spa staff. If you don't know, you may consider that all of them are at least shareholders, if not owners of the business. And most definitely they are their best business card!
These are lessons learnt not from books, but from the real life! And are just the first but there is more to come, and I am sure you may write a few as well! Please join me in conversation and let's learn from each other!