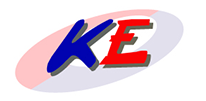 The redesigned website highlights the ke Mission that is to radically change the Internet experience for everybody by empowering website owners with cutting-edge web engine, simple to deploy and maintain, easy to expand, which will transform e-visitors in e-regulars. What ke encourages is the growth of the Internet, by providing dynamic intelligent websites.
In addition, ke's new website design features an updated look and feel, enhanced navigation, as well as new features and content that amplify the brand.
ke Solution's belief is that by choosing a web design company with experience in creating and developing, launching and optimizing the presence online is of utmost importance – as a good web design and branding company knows the newest trends and can easily identify the direction one may need to take in order to succeed in their field of interest.
ke Solution's web design solutions are oriented towards the customers. They have high standards in custom web design and development which focus on efficiency, simplicity and appeal. Their services are suitable for any kind of web sites, with big accent on e-commerce and e-marketing solutions with a design that makes them most attractive to customers.
With the easy-to-navigate layout one has the opportunity to find out all there is to know about ke's Services, ke Packages, Portfolio and many more.
"Experience, accomplishment and great results are the three pillars we rely on when it comes to the services we provide" stated the president of ke Solutions. He also added: "We know and believe that perfection truly is in the smallest detail, therefore we focus on every specific detail to make sure the final results are a great success for our clients. We trust that ke is one of the next generation's web tools that will revolutionize the internet".
To see the new website, visit: http://www.kesolutions.biz.
ke Solutions – Perfection is in the smallest detail!
About ke™ Solutions, Inc.
ke™ Solutions, Inc. (www.kesolutions.biz) under the leadership of Mr. Lorin Morar, offers rapid website development and design, ensures optimal content performance with the proprietary ke™ engine website software, as well as custom software solutions and search engine optimization. The ke™ engine is a software package of development solutions designed to allow companies to leverage the web by giving them the power to create, update and maintain their own websites. Empower your company's online presence and stay a leap ahead with ke™ Solutions, Inc.
For more information please contact: