E-commerce has been around for over a generation now. It is indisputable that it did change the way we shop and conduct commerce. This year, as other years before it, brings a mixture of tried-and-tested strategies but add some newcomers. If you are a small business carving a niche on the online here is what to expect in 2015.
1. The mobile segment
You cannot avoid it. Smartphones and tablets and, in the not-so-distant-future, wearables are overtaking a lot of desktop traffic. This, of course, includes more online e-commerce conducted via different devices. It can be intensely annoying is to access websites that are not responsive - a technical term for a website that adapts itself to the display it is viewed upon. If your own website is not responsive the bets are clearly against you. Want to check if your website is responsive? You can use our freely available RWD-checking tool we created on our website.

2. Emphasis on visual elements
Webdesign trends for 2015 show a move toward simplicity and emphasis on the visual. These two main trends should also inform your strategic decisions when it comes to running your e-commerce operation. Services or products, it really makes no difference - people want to be able to check at a glance what is it that you are offering. Multiple viewpoints for your products or multiple examples of contexts where your product is placed in helps a busy customer make up his mind. Of course, the emphasis on visual material should be balanced against the speed and ease with which various visitors can access your information. An innovative approach toward making marketing more visually dynamic is the cinemagraph, as we have already mentioned in a previous blog post.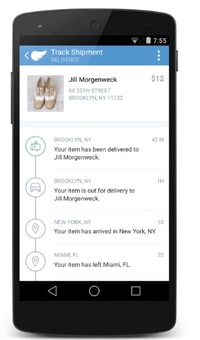 3. Delivery speed and efficiency
Shipping is very much the topic these days. If your e-commerce has a delivery component this can be either your doom or your saving grace, depending on how fast and how efficient your delivery service is.
When you see giants like Target and Amazon slugging it out over shipping time and prices you can safely bet they've analyzed this extensively and it is worth it; meaning, it is also very much worth it to re-examine the issue of delivery in your own business.
As an example, Shyp is an interesting approach to shipping: all you have to do is make a picture of your item(s) and they will provide an estimate and send a courier to pack it and then deliver it. No more boxes or tape or scales.
4. Social media and content strategies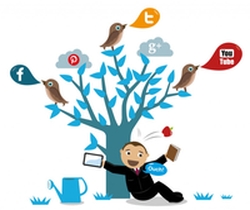 It is, of course, no news that maintaining a personalized contact with your customers via social media is a given. That is way it is not at the top of our list; but it is, deservedly, part of the list, because what social media proves more and more is the need to post things other than announcements about price reductions. Simply having a social media channel is assuredly not enough and neither is it using them as online billboards. At ke solutions we strongly advocate an approach that gives your business a personal touch and acts as an implicit branding strategy. Your content strategy should include social media.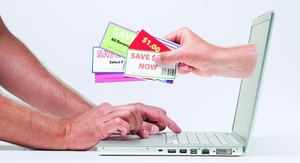 5. Digital Coupons
Coupons are not dead. Far from it. They changed form and became digital. Did you know that digital coupons were seen as the number one method of savings by consumers? A recent comScore report maintains just that. Digital coupons act as implicit advertising and the results are pretty impressive: 35 % of respondents admitted coupons "helped with new ideas". Increasingly, customers prefer receiving coupons online versus any other format - currently about a 30% of respondents show this commitment. Do you have a coherent strategy for digital coupons?